This one-of-a-kind eBike combines the best features of both traditional bicycles and electric bikes. Its unparalleled aesthetic and innovative design make for one smooth ride. Say goodbye to awkward cables, and ditch the bulky batteries – it's time to take pride in your ride.
Introducing The Babymaker.
With its lightweight frame, concealed battery and attractive details, The Babymaker is ready to go wherever you go…
We've done this before. We're doing it again.
You can trust us to deliver you an awesome bike.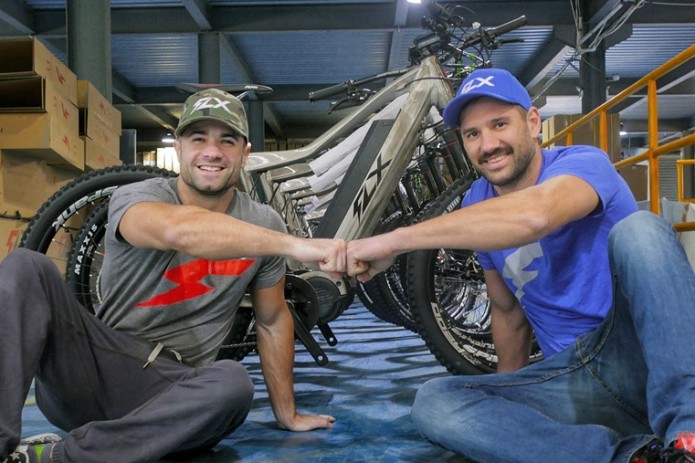 Hi, we're Rob Rast and Pete Leaviss.
We first launched FLX Bike on Indiegogo in 2016. Over a few short weeks, thousands of people around the world joined the movement, ordering over $2 Million in electric bikes. There were so many orders that we actually moved into the factory to personally oversee and inspect every detail of production.
We were faced with challenges almost every step of the way. We put our heads down, worked past obstacles and delivered on every order placed. Now we're ready to serve you in a way that's bigger and better than ever before…
So join us, for the ride of your life.